[ad_1]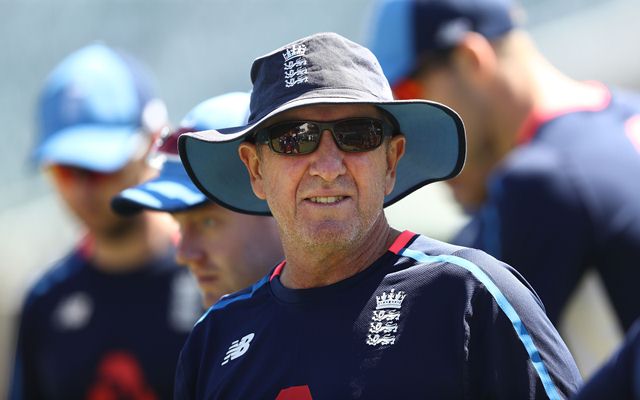 It is safe to say that England have been going through a torrid time of late. While the Ashes 2021-22 was expected to be one of the greatest battles of the year, it turned out to be a rather one-sided affair, with Australia completely dominating the visitors. Despite there being two more games to go, the hosts have already ensured that the Urn stays with them.
It wouldn't be an overstatement to say that the Poms have been completely outplayed in all the three games and thus, after losing the third Ashes Test match by an innings and 14 runs, there were a lot of experts and fans criticizing their captain Joe Root and coach Chris Silverwood. However, former England coach Trevor Bayliss felt that they weren't solely responsible.
As a matter of fact, he has urged the media and experts to not pounce on England's coach and captain. He went on to highlight the changes required in the system. While writing on his column for the Daily Mail, he felt that the system in itself is broken
Things are not going to improve overnight: Trevor Bayliss
"I would like to see England rally around them now because things are not going to improve overnight. It is the system above those in the firing line that needs to be looked at and it will take time to put processes in place to change things. It's a collective rather than blaming one or two people," said Trevor Bayliss.
The 59-year-old also compared the Australian system with the England system and said that contrary to the Brits, the Aussies are preparing their players for Test cricket. He also indicated the lack of potent top-order players. Last but not the least, Bayliss also said that ECB needs to answer some tough questions.
"The Australian system is clearly preparing players for Test cricket and England's is not. And that leaves the ECB with hard questions to answer. I worked closely with Paul Farbrace and I saw what he wrote here about the same things being said now that we were saying when we were beaten in Australia four years ago. He is right," he said.
[ad_2]

Source link