[ad_1]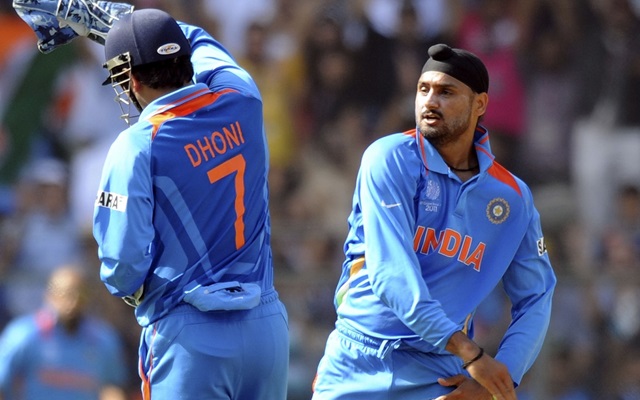 Former India off-spinner Harbhajan Singh has said that had other Indians players been backed the way MS Dhoni was backed by the BCCI, many would have gone on to become great cricketers. Harbhajan, who recently announced his retirement from all cricket, stated the former skipper Dhoni enjoyed more support than other players in the team.
Harbhajan further said that he could have got "another 100-150 wickets" had he been given a chance to play longer. The off-spinner, who made his Test debut in 1998 against Australia in Bangalore, represented the nation in 103 Tests, scalping 417 wickets at 32.46, including five 10-fors and 25 five-wicket hauls, while he took 269 wickets at 33.35 in 236 ODIs.
"Dhoni had better backing than other players and if the rest of the players would have got the same kind of backing, then they would have played as well. It wasn't as if the rest of the players forgot to swing a bat or didn't know how to bowl all of a sudden," he told Zee News.
Harbhajan started falling out of favour in the longest format after 2011, featuring in only five Tests between 2012-15, while he did not play even a single ODI in 2012-14 before making his brief comeback in 2015.
"Luck has always favoured me. Just some external factors were not by my side and maybe, they were completely against me. This is because of the way I was bowling or the rate at which I was moving ahead. I was 31 when I took 400 wickets and if I would have played another 4-5 years, keeping in mind the kind of standards I had set for myself, I can tell you that I would have taken another 100-150 wickets or more," he said.
The BCCI officials have always been bigger than the captain: Harbhajan Singh
The 41-year-old claimed that "some BCCI officials" led to his premature exit from the Indian setup. He added that selection calls have always been beyond the captain and the coaches of the team.
"Yes. MS Dhoni was the captain then but I think this [selection] thing was above Dhoni's head. To a certain extent, there were some BCCI officials who were involved in this and they didn't want me and the captain may have supported that but a captain can never be above the BCCI. The BCCI officials have always been bigger than the captain, coach, or the team," he revealed.
While announcing his all-format retirement in December 2021, Harbhajan, in a social media post, had said: "There comes a time in your life when you must take some tough decisions and move ahead. I have been meaning to make this announcement for the last few years, but I was waiting for the right moment to share it with all of you: today, I am retiring from all formats of cricket. In many ways, I had already retired as a cricketer but hadn't been able to make a formal announcement.
[ad_2]

Source link