[ad_1]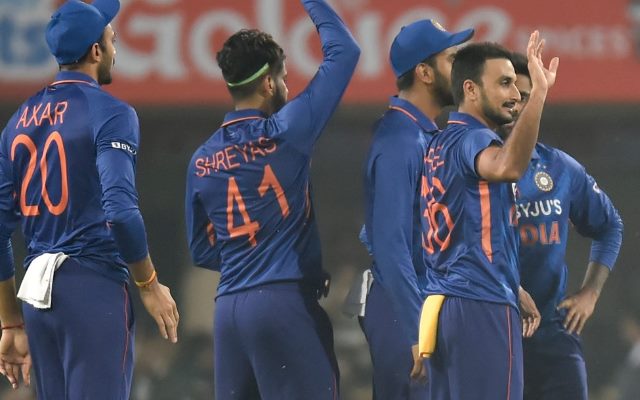 The schedule for 2022 hopefully will be a good year for Men in Blue and the whole cricketing fraternity. A lot of games will be played this year and the best news is that a few ODIs will also be played keeping in mind the 2023 World Cup. There will be a lot of runs scored, wickets picked, and new records created this year for sure. The year will see an ICC T20 World Cup which will be very interesting to see because it will happen in Australia.
Currently, the Indian team is in South Africa where they are featuring in a three-match Test series and follow it with three ODIs. Four T20Is were also were scheduled in the tour but they were canceled due to a little postponement of the fixtures. After the South Africa series, West Indies will visit India to play three ODIs and as many T20Is in February which will be a breakthrough series for the Caribbean side.
Right after the West Indies series, Sri Lanka will come to India to play two Tests and three T20Is in February-March. The 14th season of the Indian Premier League (IPL) will most likely begin by end of March or in first week of April, and will be completed in May which will be a healthy competition between 10 teams this time.
In June, South Africa will tour India to play a 5-match T20I series. The Indian camp will travel to the UK in July to play a limited-overs series which will have three T20I and three ODIs and the fifth Test which was postponed in 2021 has also been added to the fixture. 2022 will also see the Asia Cup being played in the 20-over format in September 2022.
Aussies will tour India to play Border-Gavaskar Trophy which will have four Tests and three T20Is. This series will be the preparation for the T20 World Cup which will be played from October 16 to November 13. After the mega event, the Indian Cricket Team will visit the neighboring country Bangladesh to play two Tests and three ODIs. Finally, in December Sri Lanka will tour India second time in 2022 to play 5 ODIs.
The schedule will be as follows:-
December-January
India tour of South Africa (continues)
January 3 – January 7: Second Test, Johannesburg
January 11 – January 15: Third Test, Cape Town
January 19: First ODI, Paarl
January 21: Second ODI, Paarl
January 23: Third ODI, Cape Town
February
West Indies tour of India
February 6: First ODI, Ahmedabad
February 9: Second ODI, Jaipur
February 12: Third ODI, Kolkata
February 15: First T20, Cuttack
February 18: Second T20, Visakhapatnam
February 20: Third T20, Trivandrum
February-March
Sri Lanka tour of India
February 25: First Test, Bengaluru
March 5: Second Test, Mohali
March 13: First T20, Mohali
March 15: Second T20, Dharamsala
March 18: Third T20, Lucknow
March-May: IPL
June
South Africa tour of India
June 9: First T20, Chennai
June 12: Second T20, Bengaluru
June 14: Third T20, Nagpur
June 17: Fourth T20, Rajkot
June 19: Fifth T20, Delhi
July
India tour of England
July 1: Rescheduled Fifth Test, Birmingham
July 7: First T20, Southampton
July 9: Second T20, Birmingham
July 10: Third T20, Nottingham
July 12: First ODI, London
July 14: Second ODI, London
July 17: Third ODI, Manchester
September: T20 Asia Cup in Sri Lanka
September-November
Australia tour of India
Four Tests, Three T20s
October 16-November 13: T20 World Cup in Australia
November
India tour of Bangladesh
Two Tests, Three ODIs
December
Sri Lanka tour of India
Five ODIs
[ad_2]

Source link