[ad_1]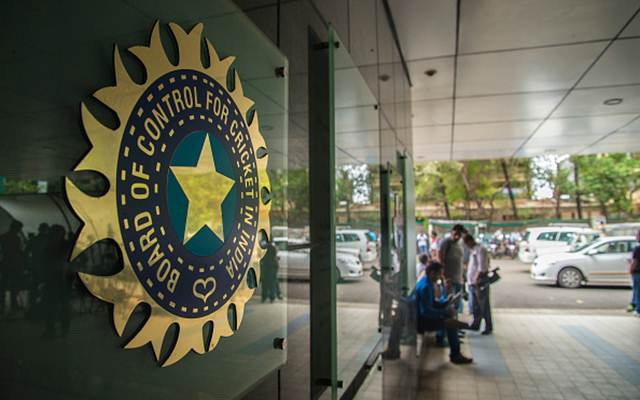 The Board of Control for Cricket in India (BCCI) has decided to postpone the Vijay Merchant Trophy owing to the Covid-19 situation in India. The Under16 tournament was set to start from January 9, however, the sharp rise in Covid cases and the uncertainty after the emergence of the Omicron variant means it will not start as per the original schedule.
This is the second year in a row when the tournament has been affected, after not being held last year owing to the pandemic situation. The BCCI secretary Jay Shah had already hinted that the board may postpone the tournament, and the same was confirmed later on December 30.
India, having battled two deadly waves of the pandemic already, has been witnessing a sudden rise in caseload in the last few weeks. With 13,154 cases reported on December 29 (Wednesday), the nation recorded its largest spike in 24 hours in the last seven weeks.
Luv Aggarwal, Joint Secretary, Union Health Ministry, in a media briefing on Thursday stated that India has continuously reported more than 8,000 cases per day last week. Overall case positivity rate stands at 0.92%. From December 26 onwards, the country has been reporting 10,000 daily cases.
As per official data, the active caseload in India stood at 82,402 cases on December 29, while the death toll has risen to 4,80,860. According to a bulletin released on Thursday morning, the Omicron case tally has risen to 961, with 263 cases in Delhi and 252 in Maharashtra.
Meanwhile, the BCCI, in an unprecedented move, even allowed over-age players for the Under-16 tournament this year, citing the Covid-enforced delay in conducting the bone test of players, carried out to ascertain the eligibility of the players to participate.
The board had identified around 60 players to be above the permitted age limit of 16.5 years but honoured the request of a few associations to consider them for the tournament given they became overage owing to the four-month delay.
"Many players were found above the threshold limit of 16.5 years in the bone test. Considering the delay in conducting the bone test and tournament, a few associations requested us to review all the borderline (16.5) cases, so that players don't lose out because of no fault of theirs for this four-month delay," Dhiraj Malhotra, BCCI General Manager for Game Development, wrote in a letter to all state associations.
"This year the tournament is being played after COVID induced gap of one year and also is delayed by 4 months from its usual timing. Therefore, the bone tests were also delayed by 3-4 months, and they started in the last week of November and went up to 20th December," he added.
[ad_2]

Source link